2021 Decentralization Grants Application Schedule
Letter of Intent Deadline: September 25, 2020
Application Draft Review Deadline: October 16, 2020
Application Deadline: November 6, 2020
NEW for the 2021 Grant Cycle: There are several changes in our grants guidelines made in response to the pandemic and its impact on the arts. In addition, Saratoga Arts will be implementing a new online submission format using Submittable, a cloud-based grants management system.
Saratoga Arts offers free informational seminars to assist applicants in understanding the grant process. Seminars focus on specifics of the grant application, including writing the narrative, successfully completing the budget form, how to submit the application and support materials on Submittable, the online grants management system new for this year. We strongly recommend that all applicants, returning and new, attend our grant seminars OR schedule a one-on-one grant info session with the Grants Coordinator, as there have been many changes made to guidelines and submission process for the 2021 grant cycle. For complete seminar schedule and to register, CLICK HERE.
About our Decentralization Grants Program:
Founded in 1977, the Decentralization Program (DEC), was developed to ensure New York State's cultural funding reached every part of the state.  In 1993, The New York State Council on the Arts (NYSCA) appointed Saratoga Arts to administer the DEC GRants Program in Saratoga County, then in 2011 added Fulton and Montgomery Counties to Saratoga Arts' service area.  Since 1991, Saratoga Arts has awarded just over $1,536,000 for community-enhancing and life-enriching arts programs.
Saratoga Arts' Decentralization Grants provide funding for arts and cultural programming through three categories: Community Arts Grants, Individual Artist Grants and Arts Education Grants.
Artist Grants:
Artist Grants from $1000 to $2,500 (monetary range is new for 2021) are awarded for individual artists to create new work, develop their artistic growth, and share their creative process with the community in Fulton, Montgomery, and Saratoga Counties.
2021 AG GuidelinesFINAL
Arts Education Grants:
Grants from $500 to $3,000 are awarded to non-profits and individual artists coordinating an in-school or a community-based residency.  A program must be sequential and involve at least 3 contacts between a visiting artist or non-profit cultural organization and the same core group of students. The residency can be conducted as virtual programming.
2021 AE In-School GuidelinesFINAL
2021 AE Community GuidelinesFINAL
Community Arts Grants:
Grants from $500 to $5,000 are awarded to non-profit organizations, municipalities and sponsored individual artists in partnership with qualifying organizations to present arts and cultural programs of high artistic merit in local communities in Fulton, Montgomery, & Saratoga Counties.
2021 CAG GuidelinesFINAL
New for the 2021Grant Cycle: Saratoga Arts will be implementing a new online submission format, using Submittable, a cloud-based grants management system. Grant Seminars will provide instruction on how to submit  your grant application through this new format.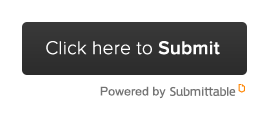 FINAL REPORTS FOR FUNDED PROJECTS
All grant recipients are required to complete a Final Report within 30 days of completion of their final grant funded program. Final Reports are used to evaluate your current funded program, as well as a reference for future grant requests.
Arts Education Grant Final Report
Community Arts Grants FInal Report
Saratoga Arts' Decentralization Grants are made possible with funding
by the New York State Council on the Arts
with the support of Governor Andrew M. Cuomo and the New York State Legislature